LARGE VOLUME SHIPPING CONTAINERS
RS Cryo Dry Ice Containers are designed for the dry ice industry for storage and shipping. They are perfect for any industry where cold temperatures must be maintained for extended periods of time. The ice boxes utilize U.S.D.A. approved materials and will withstand rugged use.
Contact us for specific details on your dry ice needs and pricing.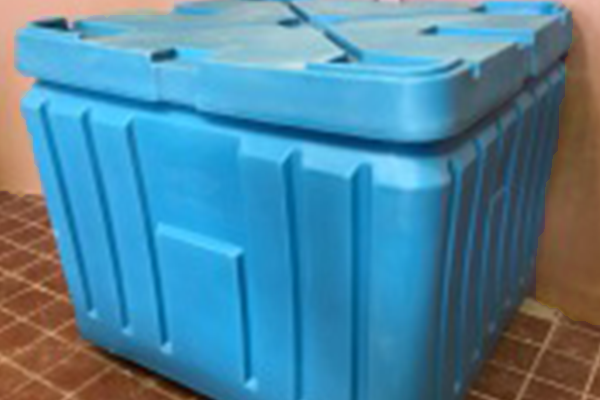 – External Dimensions
47.5″ x 43″ x 42″
– Internal Dimensions
41.7″ x 36.5″ x 31″
– Approximate lbs Empty
220 lbs
– Approximate Pellet
1450 lbs
– Average Ice Weight
55-60 lbs
– Average Dry Ice Block Size
10″ x 10″ x 12″
– Average lbs of Dry Ice Pellets Per CF
52 lbs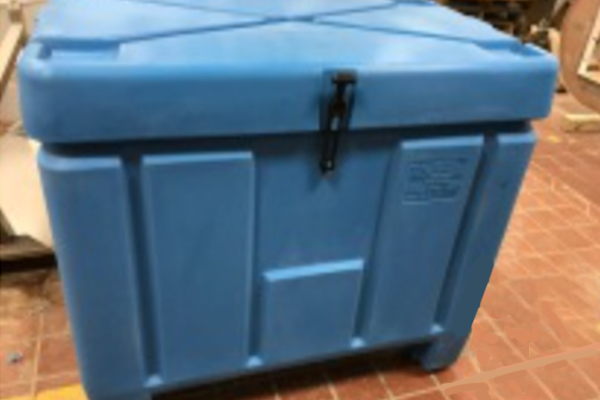 – External Dimensions
43″ x 27.5″ x 36″
– Internal Dimensions
36.5″ x 21″ x 24″
– Approximate lbs Empty
110 lbs
– Approximate Pellet
570 lbs
– Average Ice Weight
55-60 lbs
– Average Dry Ice Block Size
10″ x 10″ x 12″
– Average lbs of Dry Ice Pellets Per CF
52 lbs