Fresh Dry Ice Available In Blocks & Pellets
We Are The Only On-Site Manufacturer Of Dry Ice In Columbus.
Your #1 Trusted Source For Dry Ice In Columbus
At Dry Ice Columbus, we are committed to producing top quality dry ice for our commercial and consumer customers. We are the only Columbus local dry ice company with in-house manufacturing, meaning we not only control our supply volume, but have total control over manufacturing fresh quality dry ice products.
Our Brand Promise To You
We understand the importance of a reliable dry ice supplier. When valuable product or medical samples are in jeopardy due to a power or mechanical failure…Dry Ice Columbus is there for you. Guaranteed.
Dry Ice Columbus offers various sizes of dry ice pellets and blocks to accommodate your needs. Whether you are a local customer that needs a small volume to a large corporation that needs regularly scheduled dry ice needs, we are here for you.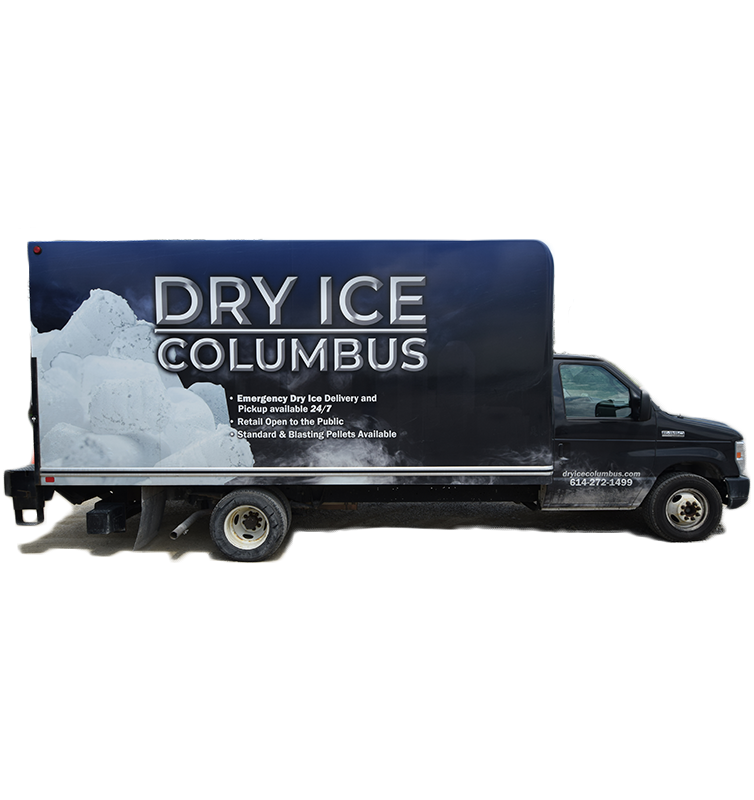 WE ARE BETTER THAN THE REST
Why Choose

Dry Ice Columbus
Our Customers Always Come First.
Reliable high quality, fresh dry ice
Short lead time since we have in-house manufacturing
Dedicated service and support
Emergency deliveries are available 24/7/365
With Dry Ice Columbus, you can depend on high quality dry ice and excellent customer service with every order. Contact us or stop by Monday – Friday 8:00AM – 4:00PM and Saturday 8:00AM – 10AM for superior dry ice solutions to meet your needs. If you are experiencing an emergency, contact us any time.
Get In Touch With Us For A
Free Quote